Last time we just learned about Getting Attached Media For A Certain Post With REST API, now we should be ready for implementing this technique and fetching all attached images into a slider.
After this quick tutorial, you'll have a Slick carousel showed in each post, when there are more than one image attached to the post. It will look like the following GIF animation: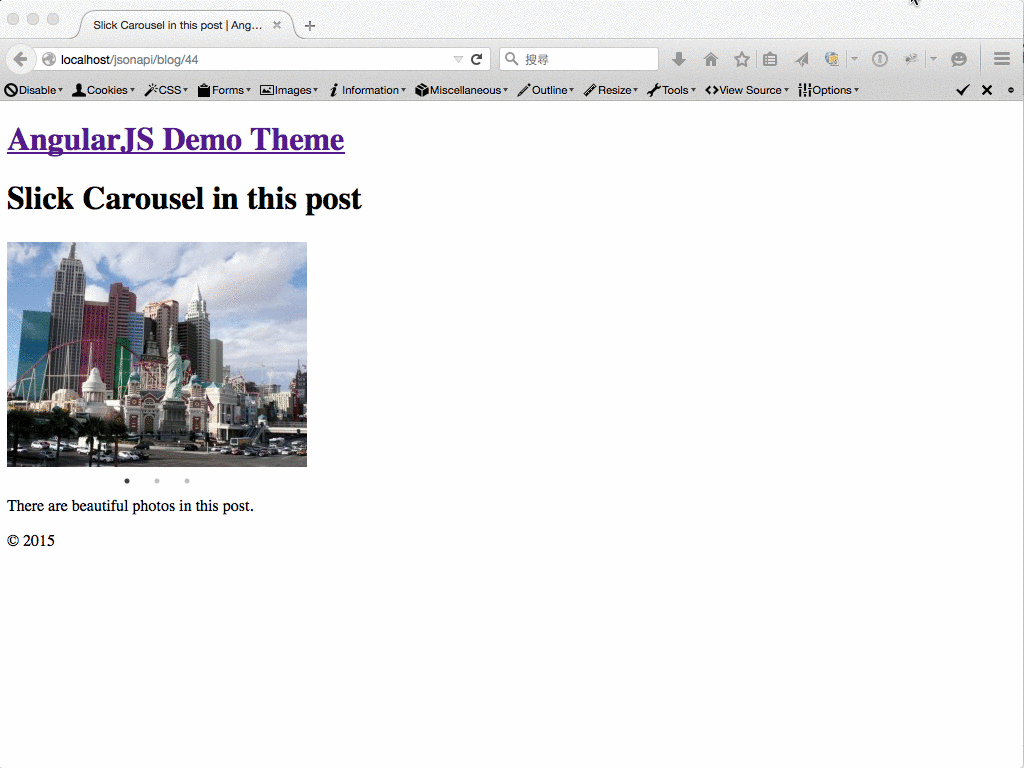 Since this post is in my Building themes with AngularJS and JSON REST API series, please be sure you've downloaded the latest project files before we get started.