MSE Now Supporting MIME Type And Date Filters
The latest update for my Media Search Enhanced (MSE) plugin will be supporting MIME type and date filters in the Media Library. It's funny that I never use these filters myself, so in the past two years there was such a major bug in the plugin and I never noticed.
Luckily a kind user reported it on the WP.org forum so I got a patch for it. It seems work now: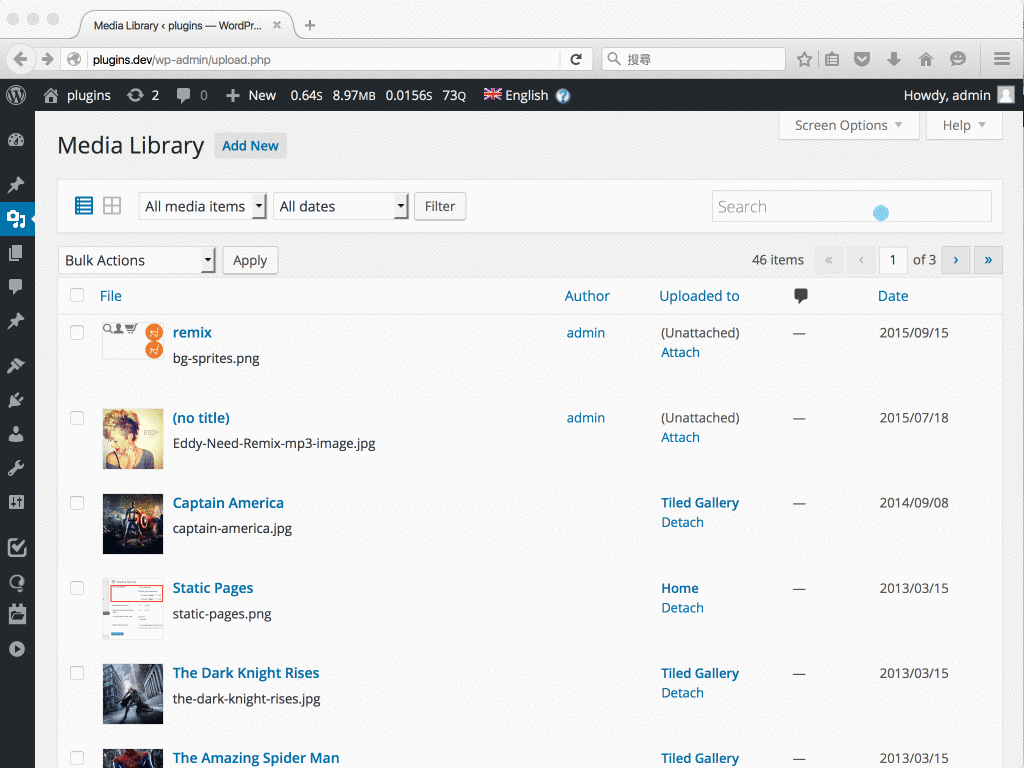 Now you can only get it from the develop branch on the GitHub repository, I'll push it to the WP.org as soon as I get enough tests and feedback. (The WP.org repo has been updated on Feb 29, 2016)
MSE recently got mentioned in a post titled Best Practices in WordPress: Image Management by Matt Cromwell from Media Temple blog. Be sure to check it out!
Oh and thanks for your support if you're one of the 1,000+ who installed MSE on your live site(s). 😉
I'm a senior web developer helping clients build their websites to grow businesses. Currently I'm based in Taipei, Taiwan.
I write things about WordPress, AngularJS and life. Whenever you'd like to find someone to talk about these topics, just get in touch!